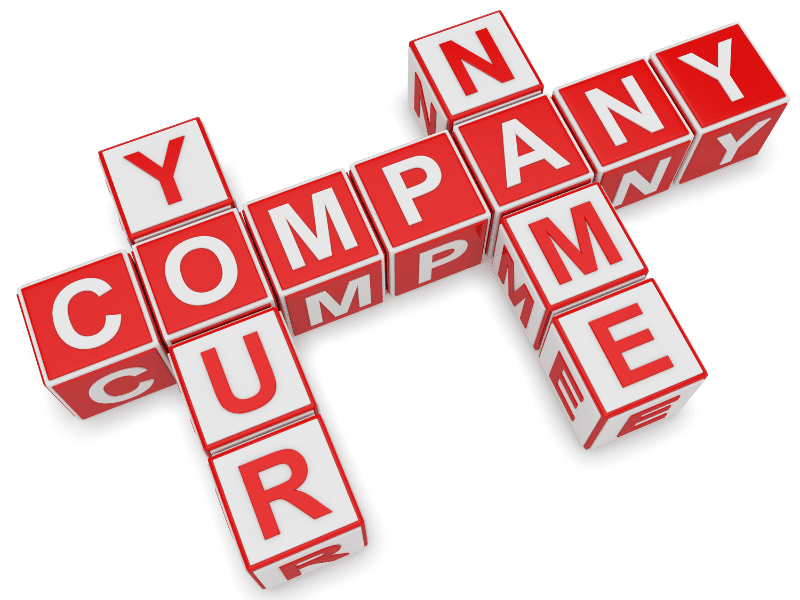 Have you ever wondered about how to choose a name for your LTD company? When choosing a name for your LTD company, there's a lot you'll need to think about. Still, this shouldn't be a hugely difficult process. With this thought in mind, today, we're looking at some of the key things you should know about choosing an LTD company name, the factors you need to consider as part of this decision, and some key tips to make sure your company name is effective.
Why is a Company Name Important?
When it comes to your business, there's a lot that goes into developing a profitable and sustainable venture. However, it's hugely important to put time and consideration into your company name since this can significantly affect your business overall.
Of course, first impressions are exceptionally powerful – and your choice of company name will often be the first thing that potential customers and clients see. In line with this, a good company name should help establish brand recognition. It can also communicate your core values, mission, and differentiate the brand from its competitors.
What's more, you should always choose a memorable name that's both unique and easy to say; there's no point in leaving your customers unsure about how to say your brand name. Moreover, a suitable business name should also relate to your firm's products or services; though not always necessary, this is often a core part of demonstrating what your brand offers to customers.
And remember: your company's name and logo will often be displayed across numerous different sites and platforms. So, making sure that you've started with the right approach is crucial.
Legal Considerations When Choosing an LTD Company Name
When it comes to choosing an LTD company name, there are several key legal requirements you will need to consider. Indeed, you can't just choose any company name, necessarily. Indeed, your choice of name will need to meet several key requirements:
Similarity: Your company name will need to be distinct from the names of other companies already listed on Companies House. Not only does this mean that you will need to check your name isn't already used, but it also requires you to ensure your company name isn't similar to another firm's.
Government connections: When choosing a name, it's important to ensure that your brand doesn't imply a connection with the government. This remains true for any other public or local authorities or devolved administrations.
Character usage: When submitting for a company name, many people fail to realize that certain characters are excluded. As such, try to avoid using excluded symbols and punctuation in your intended name.
It's also worth considering here that your choice of company name has specific requirements for structure, too. An LTD will need to end with either Limited or LTD; or, for those with a Welsh registered office, Cyfyngedig or CYF. With that being said, there are several minor exceptions to this issue; make sure to contact our experts here at LiderTax if you have any further questions about the structure of your company name.
Is My Choice of Company Name Available?
If you've been wondering whether your choice of a company name is available, tools such as a company name checker can be incredibly helpful; alternatively, you may want to consider whether a professional advisory service can support this decision.
In addition, you might want to check that your company name doesn't infringe on any existing trademarks. Always check the available domain names (etc.) at the same time to ensure that you won't accidentally establish a company with an unavailable domain.
Further Tips When Choosing a Company Name
In addition to the aforementioned points, when choosing a company name, it's vital to remember the following tips. These should help you choose the ideal new business name.
Always consider the meaning behind your choice of company name. A good name should tell a story about your business to intrigue customers and make them want to learn more.
Allow room for the company and its products/services to grow over time. If you limit your company name to just one type of solution, you might find that future growth efforts are hindered because you have already limited your market.
Keep it simple. A complicated or long-winded company name may lose the interest of customers; they may struggle to remember your name and find the brand in the future.
Make the company name memorable and interesting. There's no point in going for a name that doesn't give potential customers any reasons to remember your brand. Don't forget – many people may just see your business in passing. So, you want to stand out as much as possible.
Choose a name that fits with your logo. There's no point picking a business name that's going to be hard to match with your company branding. The name and logo should always be complementary as opposed to contrasting.
How to Choose an LTD Company Name – Final Thoughts
Choosing an LTD company name is often difficult, and there's a lot to think about as part of this decision. Fortunately, there are several things you can keep in mind to inform this choice and make the right call for your new venture. As such, if you need any further thoughts on choosing a name for your business, make sure to get in touch with our team today!