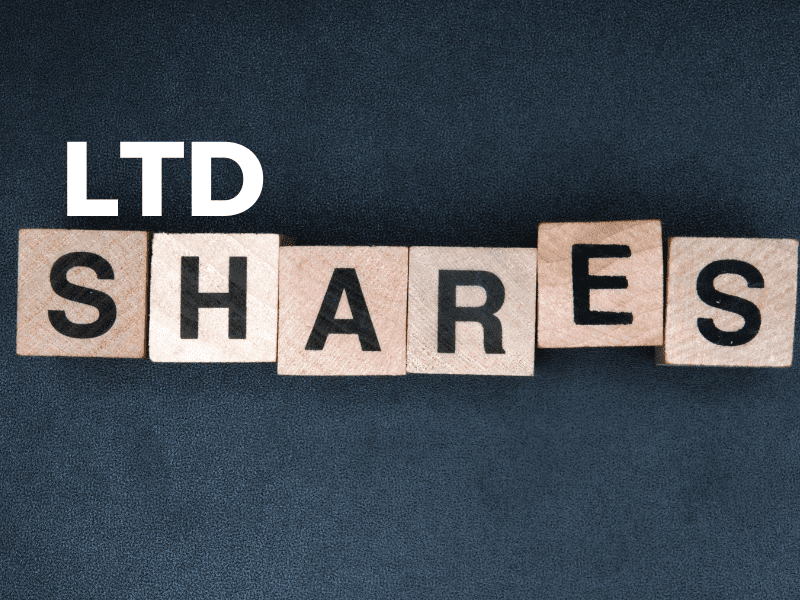 When planning share allocation for your LTD company, it's not enough to just decide to issue shares. Indeed, there is a lot you will need to think about. Just one such example of this is the type of share.
However, many people fail to recognize the different types of shares, leaving them missing the optimal solution. Fortunately, today's guide covers some of the critical types of shares you should know. Hopefully, this will allow your limited company to make an informed decision regarding shares.
But, for any specific questions, please don't hesitate to contact your leading local "accountant near me" for further support.
What is a Share for an LTD Company?
First of all, we need to define what a share is. As the name suggests, a share is a term used to express how much of a company an investor owns. Every share is unique, meaning that the value of a share can vary from firm to firm. Some firms may only issue one hundred shares. This would make each share worth a more significant proportion of the company than a business issuing ten thousand.
What Do Shareholders Do In The LTD Company?
Shareholders own a small (or potentially larger) share of a limited company; as such, they are involved in the firm's decision-making processes. In line with this, depending on the share of the limited company owned by the individual in question, shareholders are responsible for voting on decisions to be made within the company and steering it toward a more successful and profitable future.
In return for their investment and support of the firm, shareholders are typically paid dividends on their shares. These are allocated based on the total ownership. Dividends are paid to limited company owners as a share of the firm's profits. Thus, the dividend payment model rewards shareholders for making decisions that positively impact the limited company's bottom line.
What are the Different Types of Shares in an LTD Company?
By now, we've clarified the role of shares and shareholders within the limited company model. However, it's important to recognize the different types of shares and how these relate to the business's model overall.
While it's easy to assume that shares are created equal within the business, this is not always the case. In fact, if it so wishes, an LTD company can issue shares based on a varying structure. For such scenarios, each share class will have different rules and privileges. These varying share structures are classed as "Alphabet Shares."
For example, imagine a scenario where a firm wished to create different categories of shares; one which offered voting rights and one which did not. This would be possible by creating different types of share (provided that the company owners are in agreement with this policy). This may mean that shareholders are allocated rewards and allowed voting rights (etc.) based on different rules.
Preference Shares
Preference shares are issued, as the name would suggest, to provide a preferential right compared to regular share categories. However, these shares are usually provided without voting rights and are often redeemable.
Non-Voting Shares
Non-voting shares are issued to provide dividend payments to the shareholder without voting rights. Thus, such shareholders may forego the typical ownership that comes with a regular share.
Redeemable Shares
Redeemable shares are often limited-time offers. These are provided by a company to shareholders on the basis that, should the shareholder leave the company (e.g., an employee) or if a fixed period of time concludes, the share will be returned to the company at its nominal value.
Management Shares
Management shares are generally used as a means of control for the original owners of a company. They provide multiple votes per share to help the incorporating owners retain greater control.
Alphabet Shares
Alphabet shares are another type of share structure, providing a business with the highest level of freedom. Shares are created based on multiple classes – e.g., type A, B, and C – and allocated accordingly. Each class will have different rights and ownership.
Why Might Different Share Structures Be Needed for an LTD Company
There are numerous reasons why a business might choose to implement different structures and categories into its share model.
One of the prime examples would be a limited company with two owners. In this scenario, both individuals have an equal say over the running and decision-making for the firm. However, if one owner does significantly more work, they may be entitled to a higher division of profits. In order to account for this, two types of shares could be offered; these could offer the same level of voting rights but one providing a higher dividend.
Alternatively, suppose the company wanted to issue new shares but wanted to ensure it retained control over the firm's management. In this scenario, a new category of shares could be created without voting rights. However, these could still offer dividends to the holders of the shares.
How to Issue Multiple Types of Shares in an LTD Company
In many cases, issuing several types of shares can potentially be the most valuable approach for an LTD company. For such scenarios, you'll need to adopt these into the business's Articles of Association.
A directors' meeting must occur before any changes to the share structure can be made. This allows the directors to discuss and agree on the classifications to be implemented. Then, once the change has been agreed, Companies House must be notified of the decision within fifteen days. This is achieved by completing an SH01 form (Return of Allotment of Shares).
Final Thoughts
Knowing the different types of shares is integral for success if you've been managing a limited company. Indeed, many limited companies benefit from the freedom that issuing shares can provide; however, this may not necessarily be right in every scenario. Fortunately, several types of shares can allow the company to accurately manage its shares. This ensures that shareholders receive the appropriate rights based on the type of share they hold.
So, don't leave this to chance. Find out more about our team's different types of shares if you need more info. We're here to help businesses find the ideal solution for their own needs – CLIKC.